Topic: Covid-19: How does the latest virus data in NI look?
Covid-19: How does the latest virus data in NI look?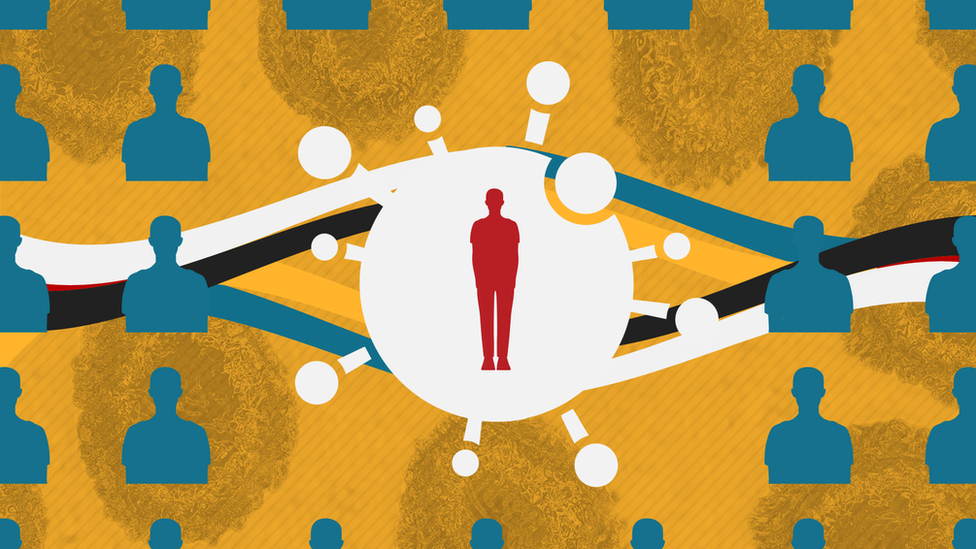 This week the Northern Ireland Executive extended Covid-19 restrictions by another four weeks, until 1 April.
And on Friday, Health Minister Robin Swann played down the prospects of any easing before Easter.
In the meantime, a pathway-to-recovery roadmap is being prepared by ministers for publication on 1 March - it will outline what statistical benchmarks need to be met in order for restrictions to be lifted.
"The roadmap will set a trajectory that won't be tied to dates and will be very clear about following the science," he said.
What does the latest data tell us this week?
Death rate lowest since mid-October
The Covid death rate in Northern Ireland has continued to fall.
The rolling seven-day average for deaths in Northern Ireland stands at six expected deaths per day.
The last time it was this low was in mid-October last year.
It might rise slightly in the next few days to reflect a slight increase in deaths towards the end of this week.
However, the overall trend remains a downward one.
Daily cases still trending down
Infection rates in Northern Ireland have been falling for weeks.
According to data from the BBC Data Unit, for the week up until 6 February, only two council areas have a rate greater than 200 cases per 100,000 population - Mid Ulster (263 per 100,000 population) and Armagh City, Banbridge and Craigavon (250 per 100,000 population).
Derry and Strabane, Fermanagh and Omagh, and Lisburn City and Castlereagh councils all have rates less than 100 per 100,000 population.
Figures from the Department of Health indicate that over the past week, about 1 in every 16 people tested for the virus get a positive result.
The rate for the previous week was about 1 in every 11 people.
Read the news and follow the stories here. : ดาวน์โหลด slotxo