Topic: Ethiopia's Tigray crisis: 'We're the government and we know what you'r
Ethiopia's Tigray crisis: 'We're the government and we know what you're doing'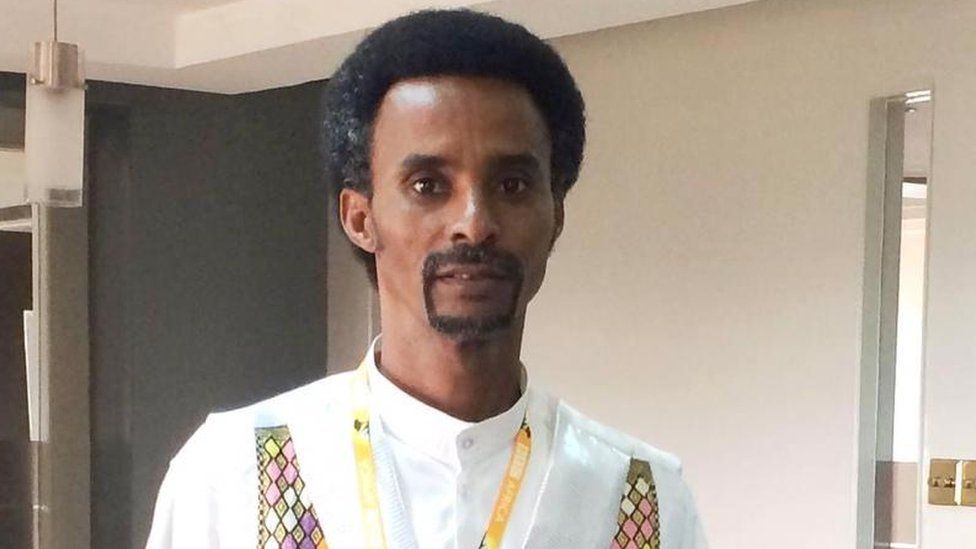 The BBC's Girmay Gebru, who was ดาวน์โหลด slotxo one of several media workers detained recently in Mekelle, capital of Ethiopia's conflict-hit Tigray region, describes what happened to him:
I was arrested on the evening of my birthday.
I thought the soldiers, armed with rifles, were looking for someone else when they surrounded the coffee house where I was having my usual catch-up with my friends on Monday.
One officer came in and told everyone to relax and we carried on chatting. But just a few minutes later we were approached by two plain-clothed intelligence agents.
"Who are you?" one of them shouted impatiently.
"Tell us your names!"
"I am Girmay Gebru," I said.
Slapped in the face
"Yes, you are the one we want." And I was taken outside along with my five friends.
Then, in front of lots of curious onlookers, after I had handed over both my national and BBC ID cards, one of the intelligence agents slapped me round the face.
A soldier intervened and told him to stop and I was bundled into a patrol vehicle.
Everything was happening so quickly that we did not have time to ask why we were being held.